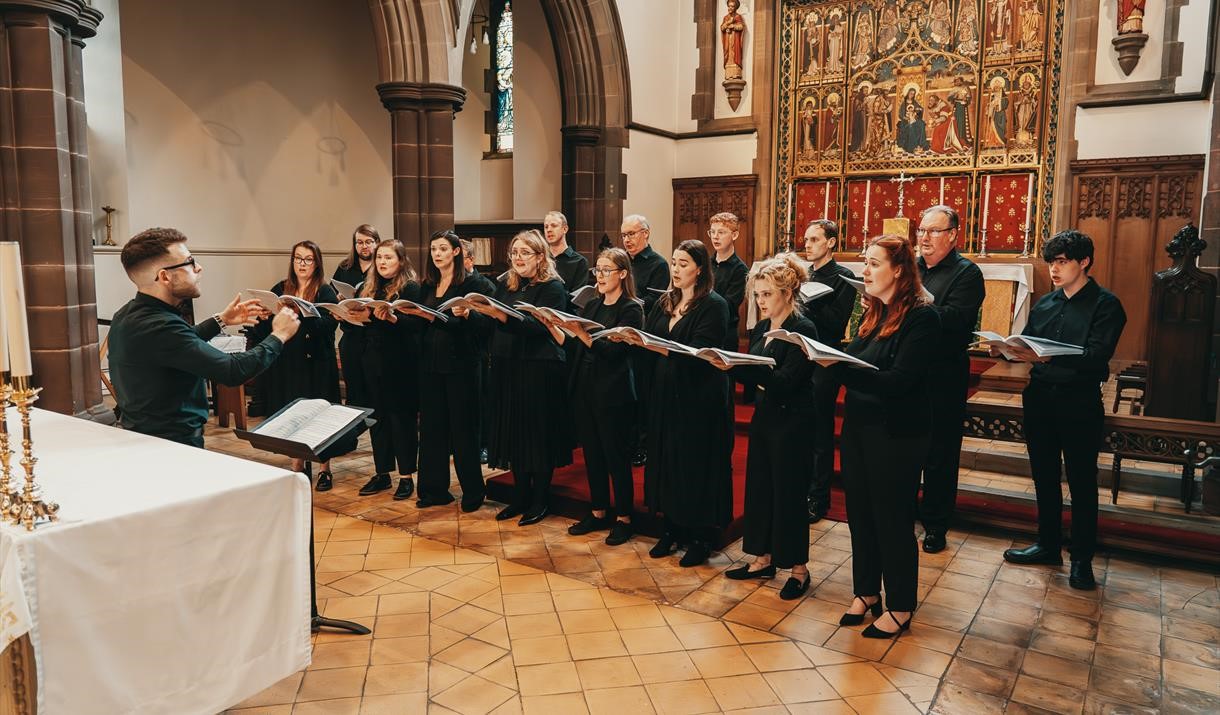 The Tallis Consort @Bolton Priory
Join the Tallis Consort for an evening of the finest works of William Byrd – arguably England's most eminent composer. You will hear the aching recusancy of his earlier-composed Lamentations of Jeremiah to the renewed hope heard in later motets such as Laudibus in Sanctis. This concert has something for all – from the often performed to the lesser, whilst taking the listener on an illustrated journey of Byrd's tumultuous yet incredible life on this 400th anniversary of his death.
The Tallis Consort are looking forward to performing this concert programme at the stunning Bolton Priory – a church torn apart by the same Reformation that Byrd endured. Join us for a very special evening of glorious singing.
The Tallis Consort is a semi-professional vocal ensemble combining the North of England's finest singers. The membership of the consort is unique by creating a nurturing environment where talented young musicians stand side-by-side with recent music graduates and professional singers alike. The consort typically numbers twenty singers performing a vast repertoire with an emphasis on Renaissance polyphony.
Tickets available on the door at a flat rate of £12 for adults and children are £10