What's not to love about Skipton? Immense history, a rich culture, independent shops, food & drink places galore, a famous market, an iconic castle, stunning countryside and, perhaps most of all, friendly, fiercely proud and passionate Yorkshire people.
We love our town, and it's important to us that you love it too!
So here is our guide to Skipton, to help you get the most out of your visit. To explore further why not download the LoyalFree app, you will discover exclusive deals and exciting trails to help you uncover the real Skipton.
For a unique family experience in Skipton you can also download the DOGS' DALES Augmented Reality app! This mobile app trail takes you through a short trail around Skipton town centre where you can conjure up cute dogs to interact with. The dogs ask you some local heritage linked fun questions and in the end reward you with a treat voucher to a local participating business. Amazingly during the trail you can also dance with the dogs and pose for fun pictures to share!
Great free fun with friends and family of all ages! 
Save money when you shop in Skipton...
To access exclusive discounts across Skipton download the LoyalFree app now! A number of businesses are offering fantastic deals to save you money while you are visiting. You will also access a series of trails which will unlock parts of the town you may not have visited before, or help you find the perfect beer garden or a tasty vegan lunch!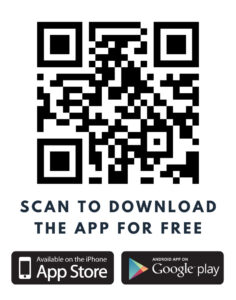 Download the app on Google Play or the App Store!