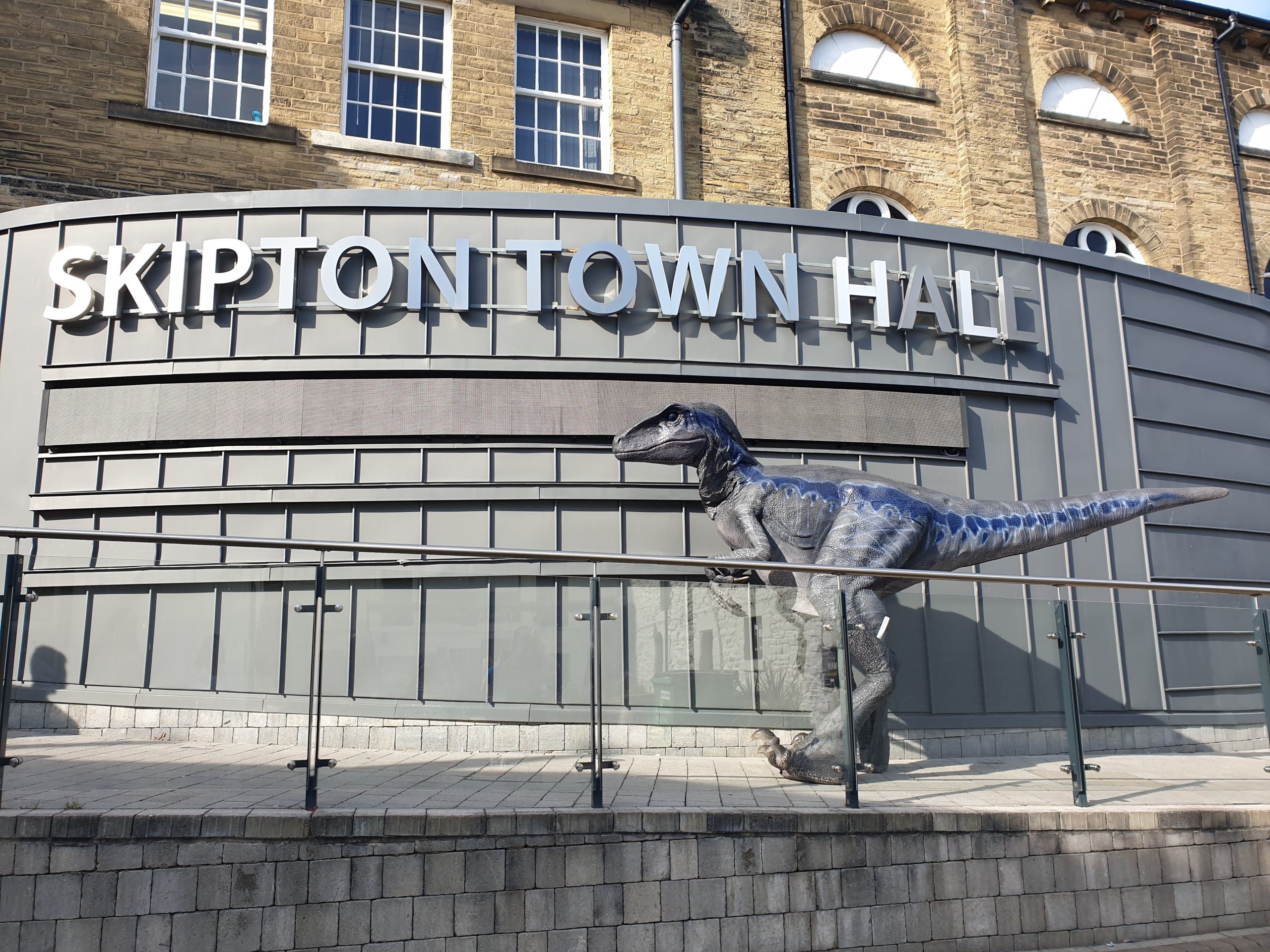 Teach Rex: Dinosaurs on the Loose!
Beware… the Teach Rex Dinosaurs will be left to run loose around Skipton on Friday 4th August!
Get ready for a thrilling adventure as these life-sized creatures roam the streets. Witness their incredible presence and learn fascinating facts about dinosaurs.
The dinosaurs will be causing havok around Skipton from approximately 11am… can you track them down?