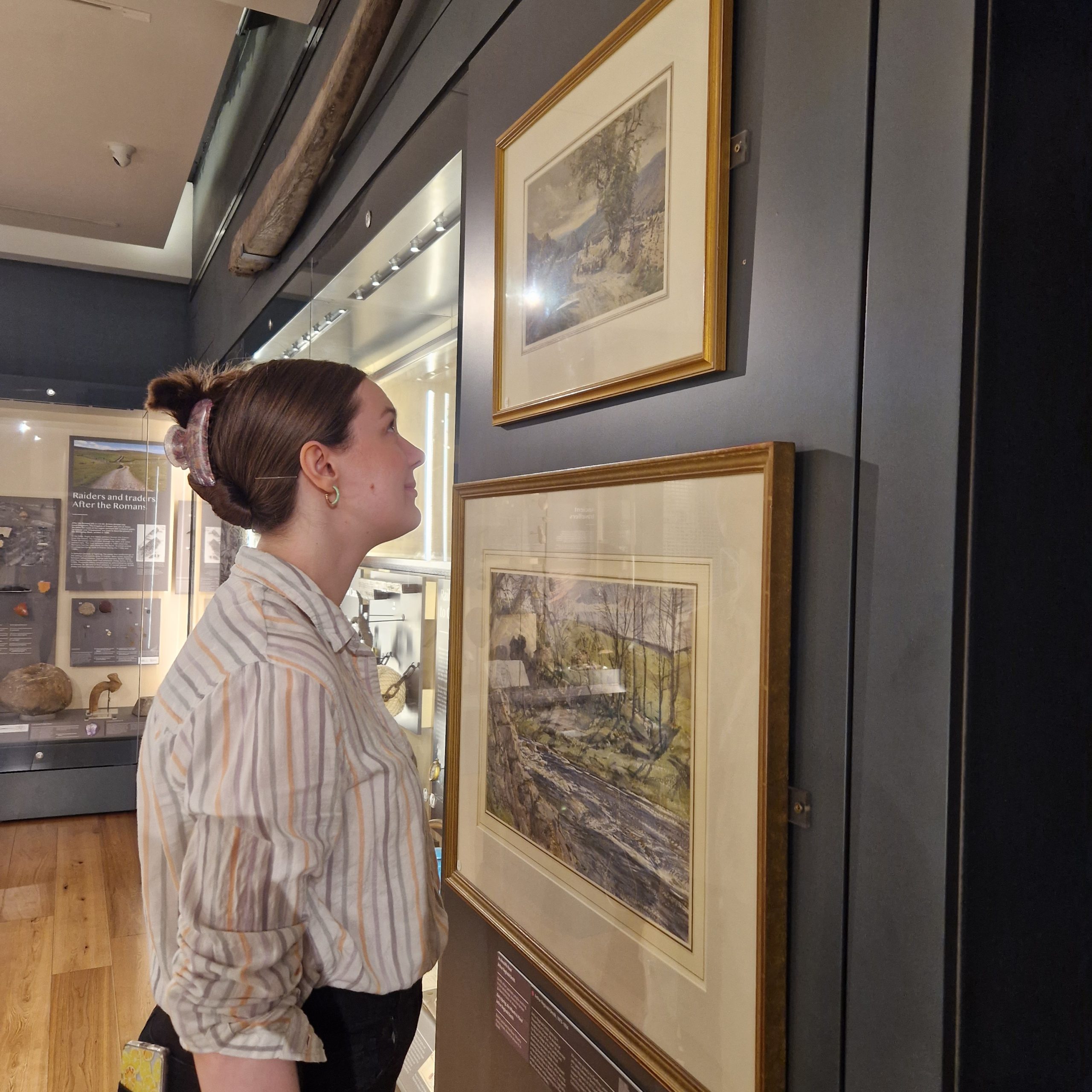 Slow Looking Trail Craven Museum
Join us on this self-guided slow looking tour!
Estimates suggest that visitors to museum and galleries only look at each piece of artwork on display for 8-30 seconds. How much more could you spot if you paused and stayed with the art for a little while longer?
Slow looking is all about spending more time with artwork and histrocial pieces to really get to know them. How does the piece make you feel? What do you notice about the colours, textures, shadows, perspective?
Throughout the 18th August, Craven Museum and Exhibition Gallery will have a booklet available to help you on a slow looking journey around the collection. To pick one up, ask at our Visitor Services desk.