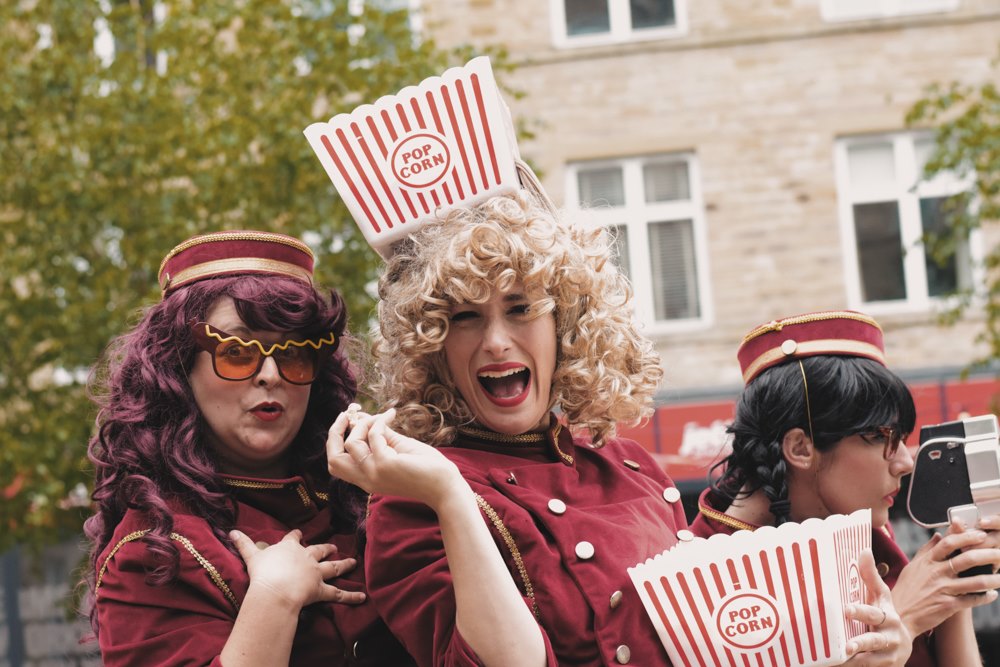 Hinterlands Festival
Hinterlands Film Festival celebrates rural film in the heart of the Lakes and Dales. Join us in Skipton from 13-15 May 2022, for cinematic events that will make you reconsider the importance of the great outdoors in film.
This year's programme includes Haiku Salut performing a special live score to Buster Keaton's silent classic The General, an evening of Syrian food and music followed by a screening of Limbo, the premiere of The Wild Tour with an introduction by Boff Whalley himself, and a screening of Hannah Maia's adventure documentary Wood on Water – followed by a group dip at Janet's Foss!
We're also showing brand new release The Northman, witty romance Sweetheart, Croatian 'sunshine noir' Murina, Disney's 1940 classic Pinocchio, and a dog-friendly screening, where we'll be showing Italian documentary film The Truffle Hunters. We'll also be screening Ukrainian film The Guide, with all proceeds going to the Red Cross Ukraine Crisis Appeal.
Beloved actor Julie Hesmondhalgh will join us to talk about her favourite rural film, Wild – and there will be a discussion with musician Sarah Smout about her new film, Rooted. Don't forget a puppet-making workshop with Skipton's famous Lempen Puppet Theatre Company – and the Hinterlands film quiz at the Narrow Boat pub!