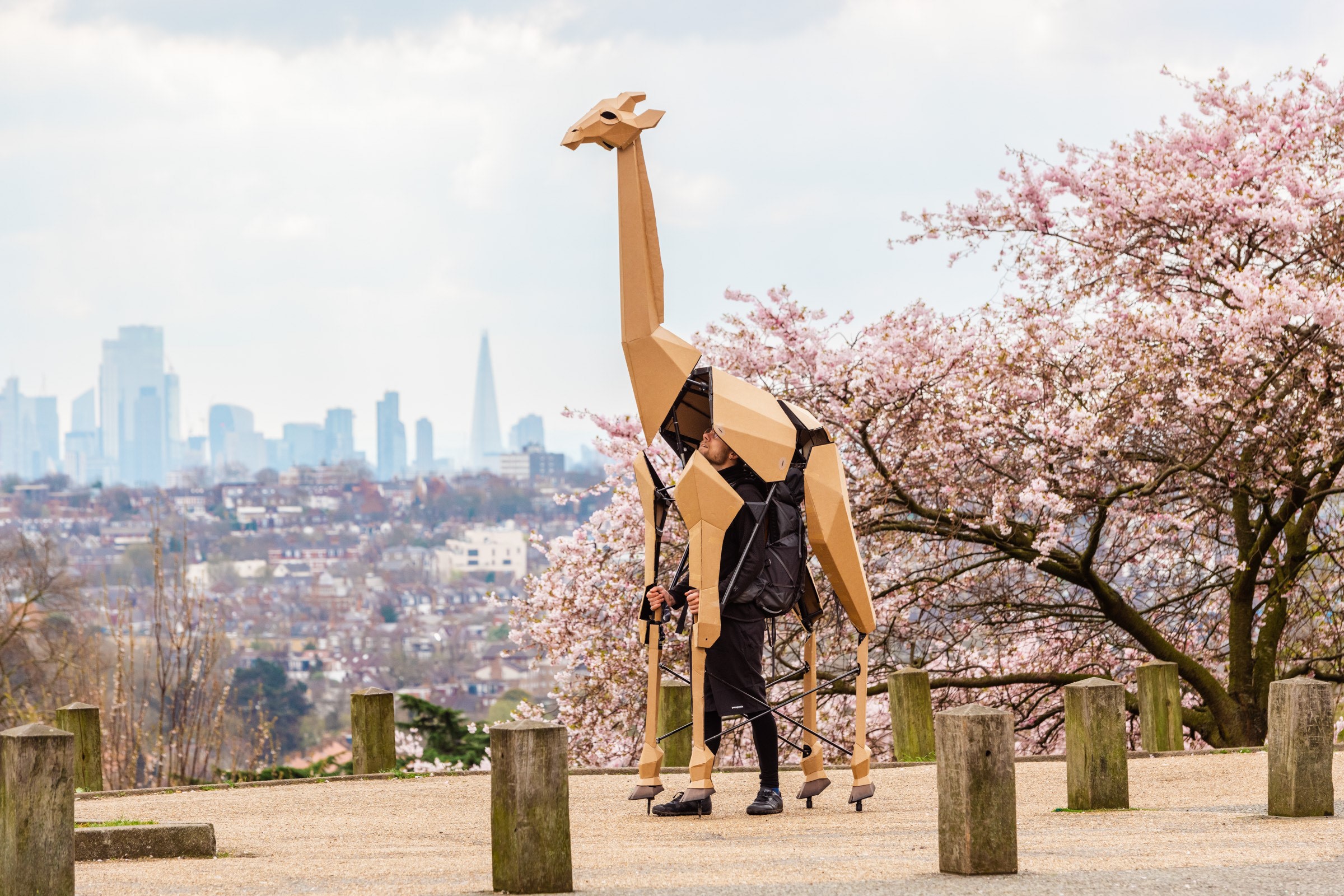 Canal Basin Puppet Extravaganza
Among the highlights of this year's Puppet Festival is a special day of free puppet shows at Skipton Canal Basin on Saturday 5th August, kindly supported by Skipton BID.
Families and puppet enthusiasts alike can gather at this picturesque location to enjoy a range of puppetry performances. Performances will include 'Penny and the Far Thing' by Lempen Puppet Theatre, 'Festival!' By Mark Whitaker Puppetry and 'The Four Friends' by Zannie Fraser.
Take part in a mini musical parade with Dogs' Dales – sign up to the workshop below to get involved.
Audiences at the canal basin will also get the opportunity to meet 'Zarafa Giraffa'. Over ten weeks in Spring, this full-size giraffe puppet walked 1000km through France, recreating the journey of a real giraffe from 200 years ago. Now, she's coming to Skipton to be fitted with a new outer skin and decorated. Visitors are invited to help paint her, then join a procession round town to show off her fresh paint job!
Don't miss this incredible opportunity to experience the wonder of puppets against the picturesque backdrop of Skipton's canal basin!