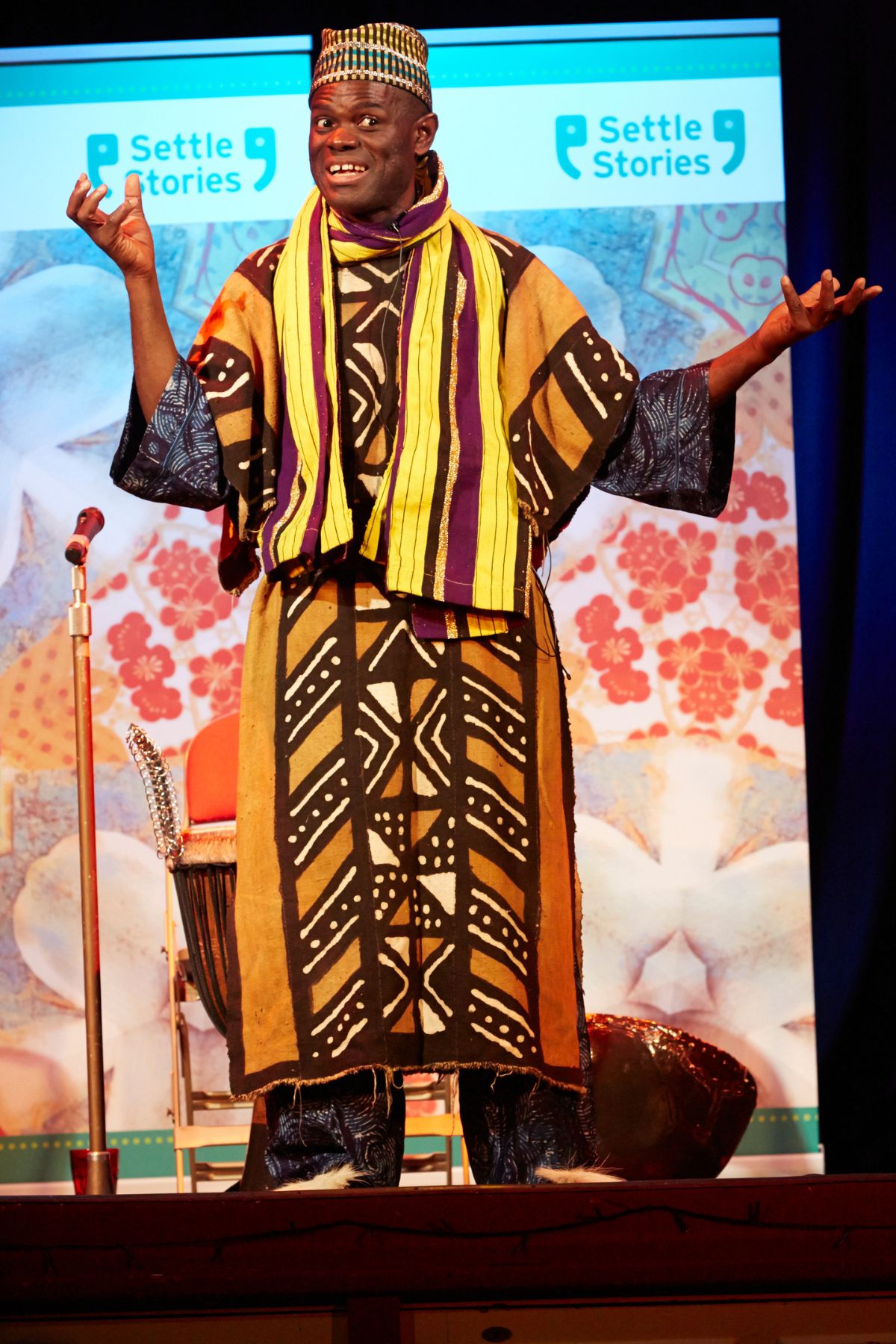 YFOS- The Cowfoot Prince
Welcome to the wonderful world of the Cow Foot Prince! Sierra Leone's Usifu Jalloh uses songs, drumming and the power of story to share the warmth and colour of Africa as he draws you into the magic and nostalgia of childhood.
This funny and engaging show is one for all the family.
Join Usifu as he brings together drumming, dancing, storytelling, music, and games to engage, inspire and educate audiences of all ages. His vibrant personality makes him an extremely engaging event host, making this performance one that you don't want to miss.
Usifu's 'AFRICA'S COWFOOT PRINCE!!! The Magic of Storytelling' provides a platform for oral tradition on a literature stage.
Usifu Jalloh is a multi award-winning performer and educator who has been working in arts education for over 20 years. Born in Kamakwie, Usifu is a professional actor, dancer, percussionist and storyteller that brings to life stories of West African traditions, languages and cultures through interactive musical and dance performances. In his performances he aims to inspire and motivate young people through his passionate storytelling performances.