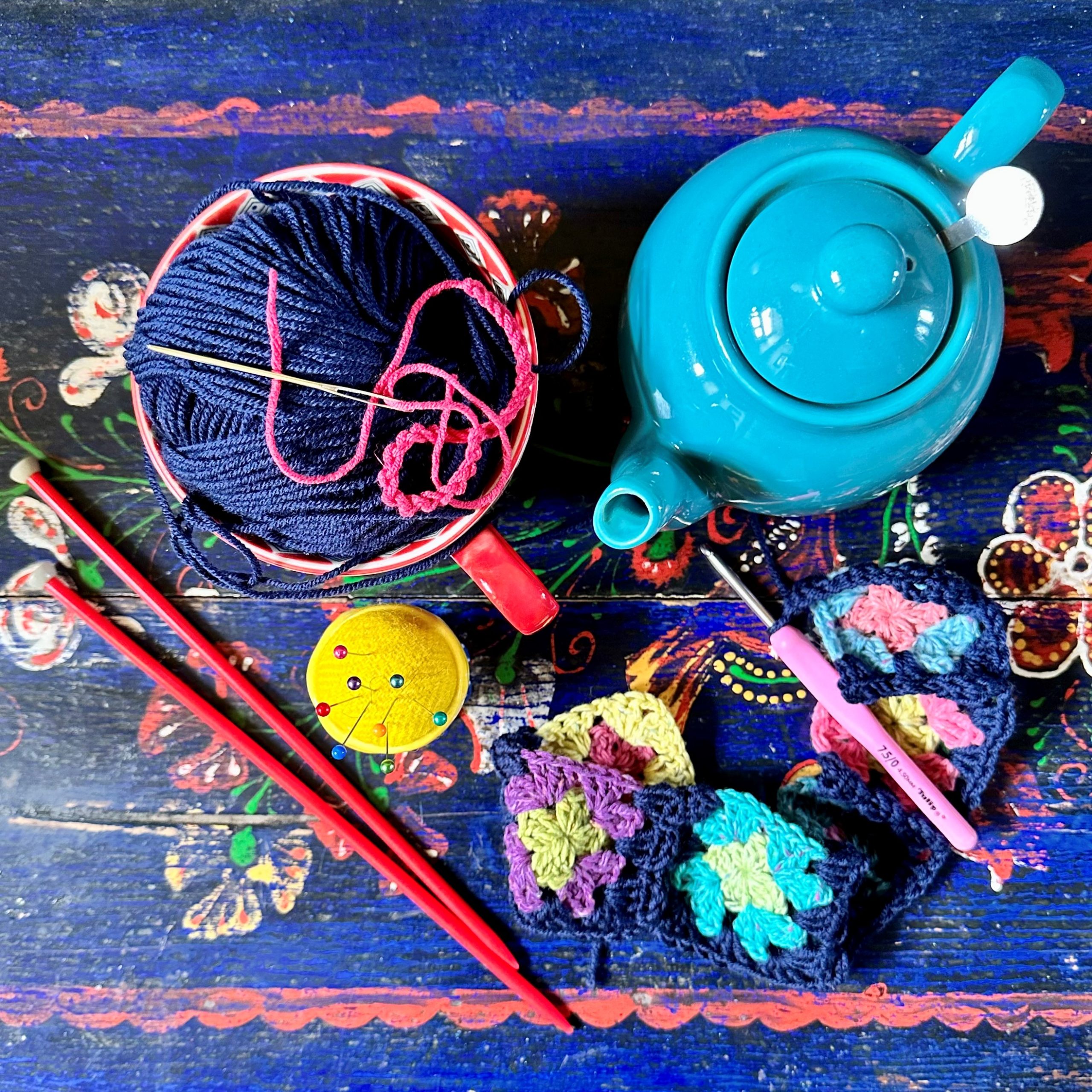 Yarndale Social
Come and join us for a cuppa and a cosy hour as we crochet, chat, knit and stitch.
A new weekly session at Skipton Town hall to meet up, make and mend.
Bring along your current woolly project, maybe some crochet you're working on, your favourite jumper you've been meaning to darn or socks that need finishing and join us for a social session of chat and creativity.
Every Thursday 7-8pm, in The Hub at Skipton Town Hall
Refreshments provided.
First meet-up Thursday 27th April – Last meet-up Thursday 20th July