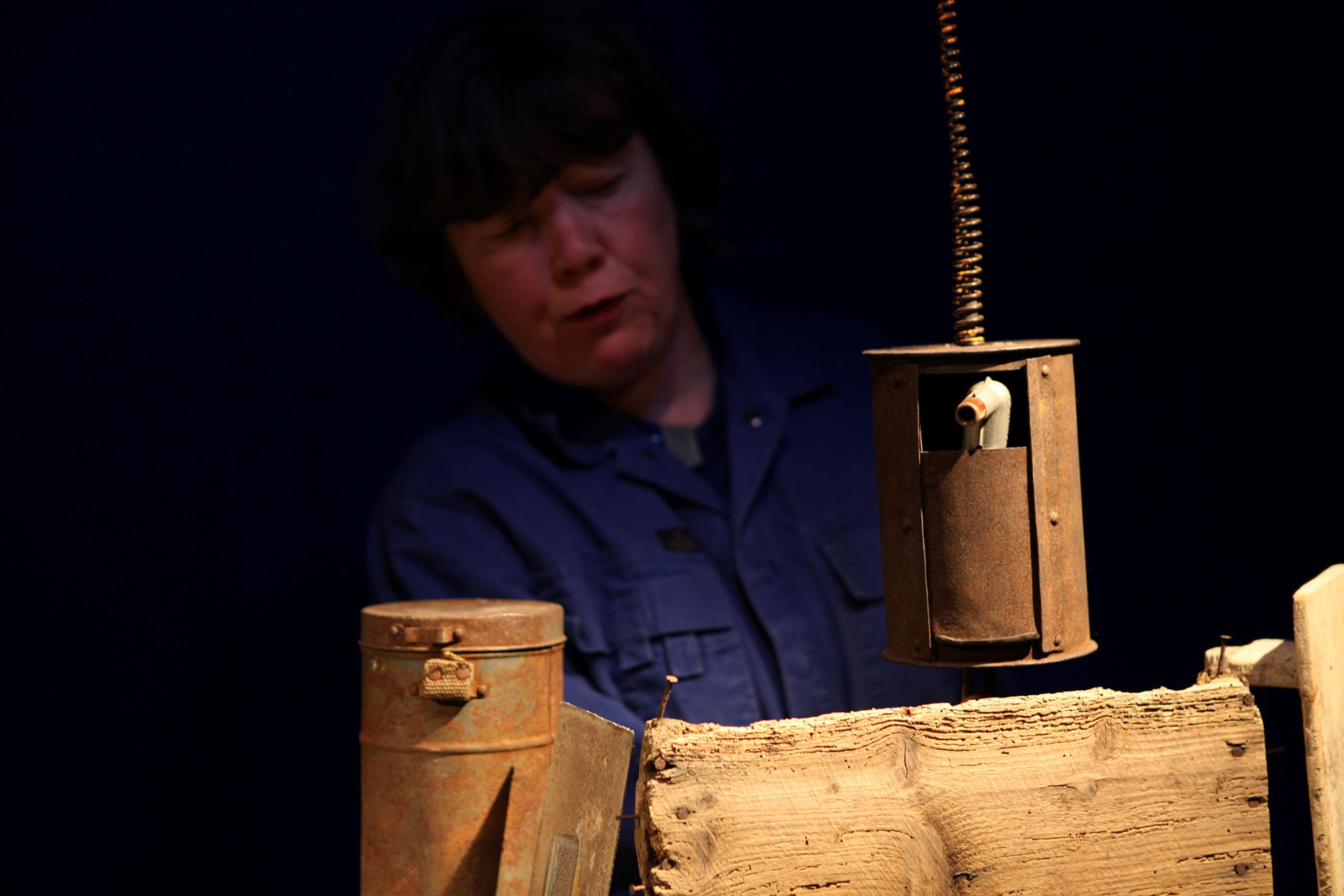 To Have Or Not To Have by TAMTAM objektentheater
A rusty fairytale full of beautiful images with undeniable elements of the spaghetti-western, a shot of Shakespeare and a generous dose of subtle humor.
With themes like: greed, jealousy, recklessness, egotism, stupidity and other very human qualities. Supported by a hypnotizing soundtrack with influences from Texas to Turkey. Without text so that everyone can understand it.
The actors in this piece are old rusty metal and weather-beaten wooden objects. Materials that also figure in the visual art of Gérard Schiphorst and Marije van der Sande. The beginning of the performance is like a dreamy fairytale with an almost prehistoric world on the long sand table.
The introduction of an alien object causes the story to degenerate in a ruthless but hilarious medieval arms-race. A duel between an impertinent pair of pliers and a tenacious mole trap, fought with all lawful and illegal means.