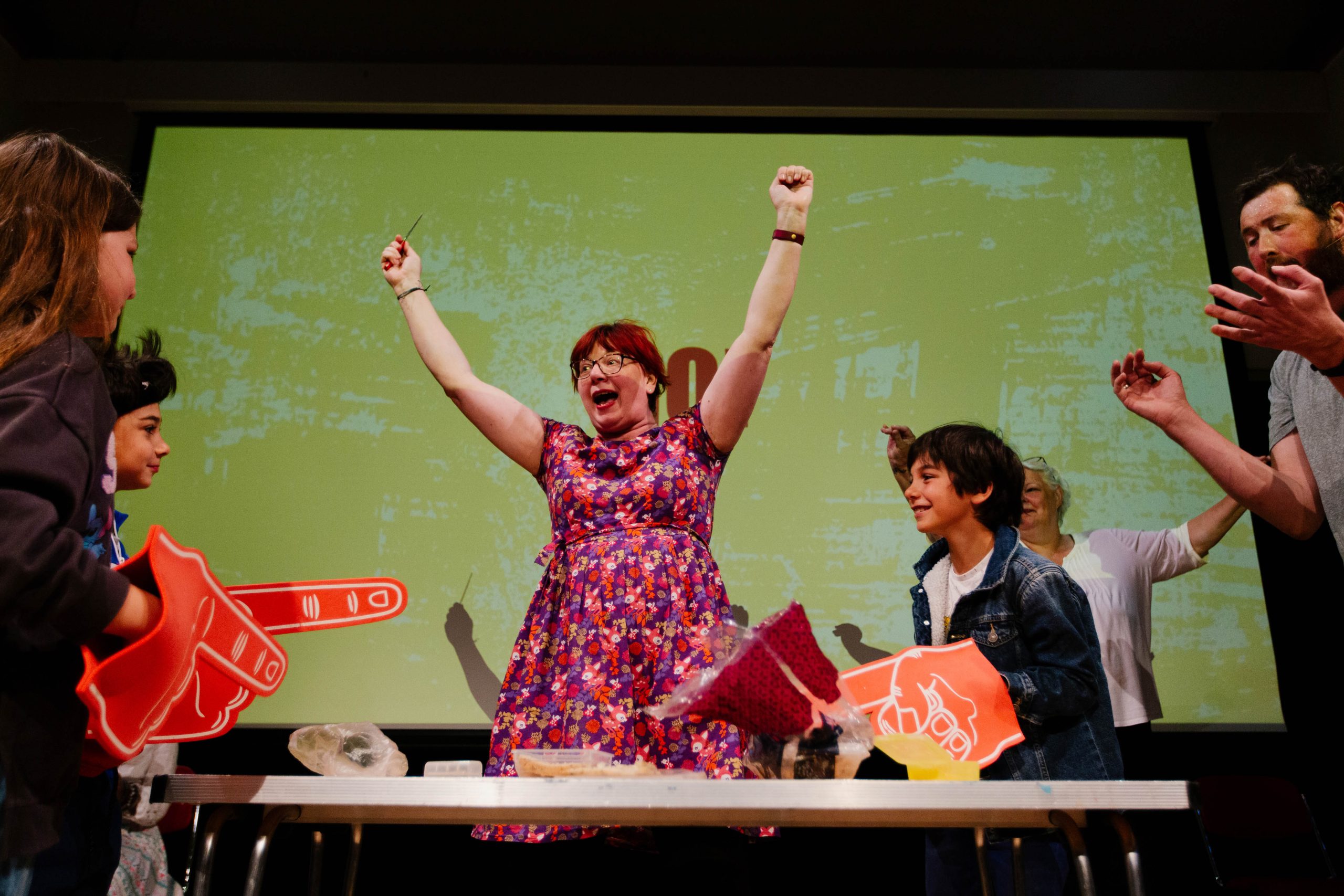 The Blue Badge Bunch
The "disability 'Taskmaster'!" A hilarious game show where each game represents a different disability, giving kids and grown ups the chance to learn about Autism and Cerebral Palsy, among others. Host Benny Shakes invites the audience to help join in the games, while resident panellist Mark Nicholas and a guest comedian battle it out to come up trumps, in a show where disadvantage is an advantage!
Developed with support from New Art Exchange Nottingham, Arts Council England and Attenborough Arts Centre and fresh from an Edinburgh Fringe run at the Pleasance 2022.
Shortlisted for the Neurodiverse Representation Award 2022 and Midlands Comedy Awards Best Show 2022. Chosen by Lyn Gardner as one of her VAULT Festival 2023 highlights.
★★★★★- "Lots of fun" – MixUpTheatre.com
★★★★★ – "Extremely inclusive" – A Youngish Perspective
★★★★ "Cleverly thought out and engagingly interactive." – Three Weeks
★★★★ "Serves as not only education but a reminder to have patience and kindness" – All That Dazzles