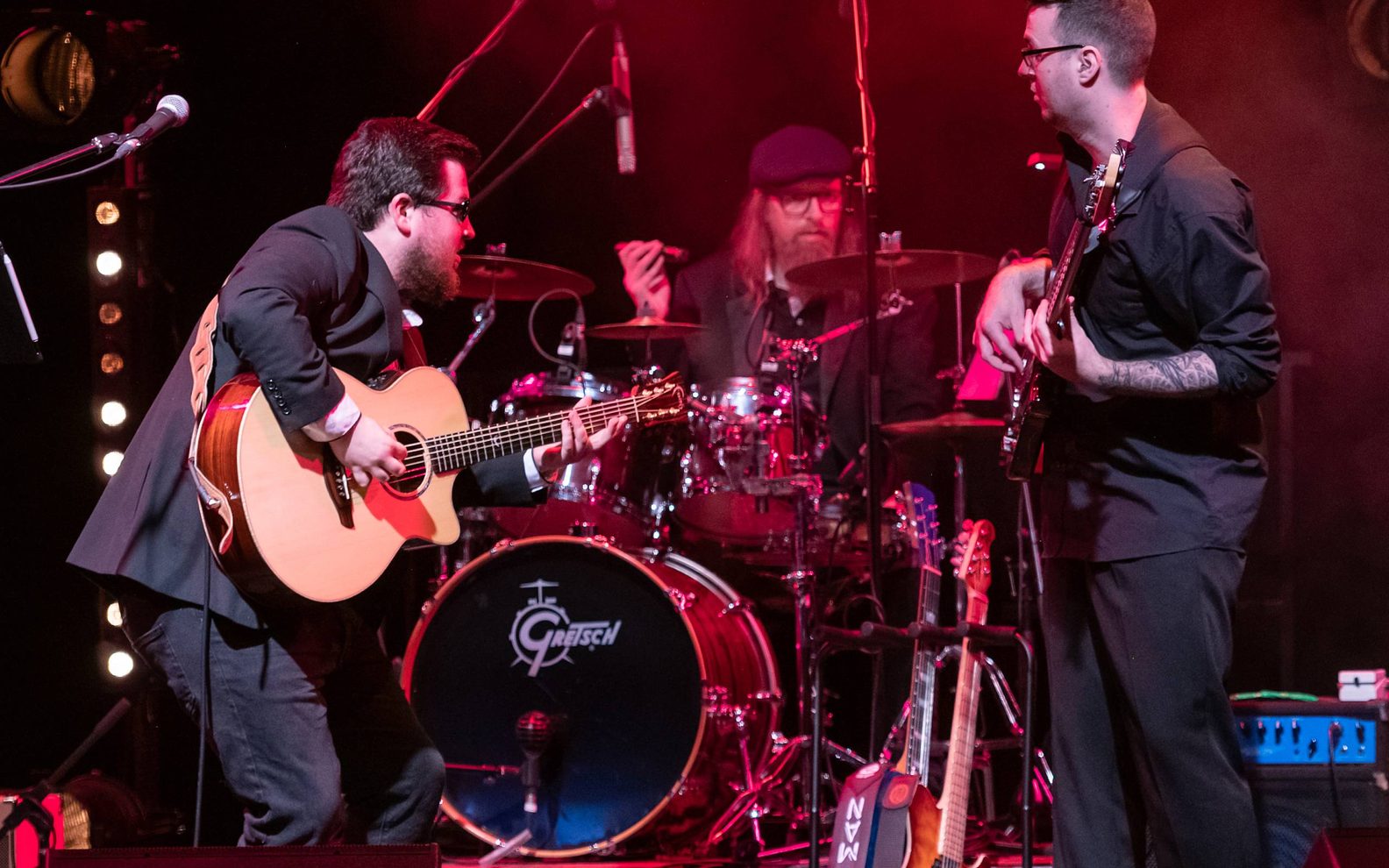 The Alex Voysey Blues Band presents 'Old Dogs, New Tricks'
'A brilliant night – Alex Voysey's guitar playing is out of this world'
'Alex Voysey is not only a superb musician but plays with a feeling and a passion that is true to the meaning of the blues'
If you love the blues then this is the show for you!
A rising star in the blues world, The Alex Voysey Blues Band brings together 4 stunning musicians, breath-taking grooves and riffs, and a deep passion for blues. Their new show, 'Old Dogs, New Tricks' is a travelogue through the very best of blues history. From the raw story-telling of founding fathers Robert Johnson and BB King through Stevie Ray Vaughan, onto the more lyrical blues of Eric Clapton and John Mayer, right up to contemporary artists Joe Bonamassa, Joanne Shaw Taylor and many more, plus Alex's original blues material – all with high energy and an insanely virtuosic twist.
Alex released his debut album 'Head In A Blur' last year and recently supported both US bluesman Mike Zito and Hardwicke Circus to great acclaim. Nominated at the 2023 UK Blues Federation Awards, he was also recently appointed as their Youth Ambassador and  is committed to inspiring the next generation of players and 'keeping the blues alive', so all ages are welcome to this show. Together with Ben Hands on bass, drummer Paul Arthurs and Andy Alpass on keys expect a night packed with husky vocals, phenomenal musicianship and a finale to get everyone on their feet – this show will leave you feeling anything but blue!