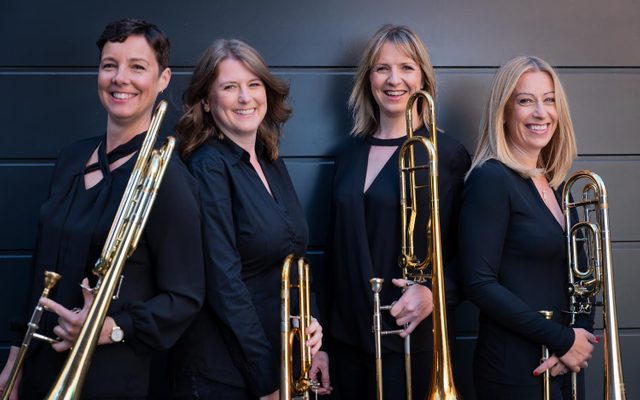 Skipton Music Presents : Bones Apart
For over twenty years, acclaimed trombone quartet Bones Apart has delighted audiences around the world with innovative concerts that draw on their collective performance experience in the UK's top orchestras, opera, Big Bands and West End shows.
With their programme 'Wonder Women', the quartet brings to life music by female composers and songwriters as well as exploring historical female trailblazers from Boudicca to Cleopatra to Calamity Jane!
Featured composers include Hildegard von Bingen, Camilla De Rossi, Chiquinha Gonzaga and Nina Simone.
To find out more about the artists, see bonesapart.com