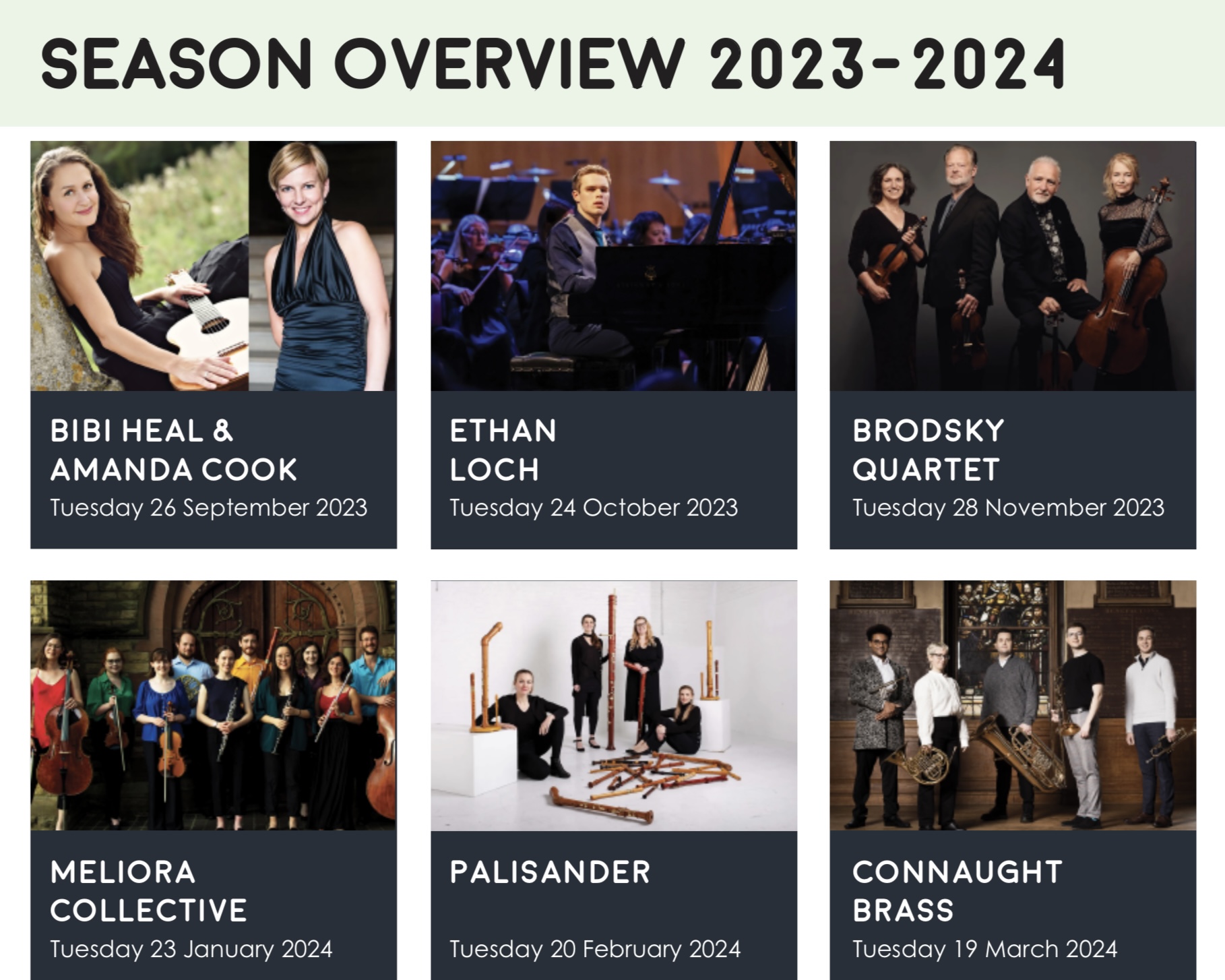 Skipton Music Concert Season 76, 2023-2024
Bringing world-class music to the Yorkshire Dales since 1947, Skipton Music is a not-for-profit charity run by a small group of local volunteers. Each year between September and March they host six public concerts at Skipton Town Hall together with a free afternoon event for local primary schools.
Following the success of their 75th anniversary season celebrating women composers in 2022-2023, Skipton Music are delighted to present another varied and inspiring series of concerts in the coming year.
Full details of this season's concert dates, together with more information about the artists and the music they will be performing, are available on the Town Hall website and on Skipton Music's own website (see Event Link & More Info).
Season tickets are on sale throughout July and August 2023. (Single concert tickets are available from September.)
Season tickets are exceptionally good value, offering all six concerts for the price of approximately four single tickets.
All season ticket holders are guaranteed the same seat for each event.
To make what they do accessible for young people in our community, Skipton Music also offer generous further discounts for under 30s. (Please note that under 18s must be accompanied by an adult.)
Before purchasing your ticket, please make sure that you have read and understood all terms and conditions on Skipton Music's website.
Come and join Skipton Music for another great season of concerts: listen to top-class artists performing wonderful music, enjoy an interval drink at the Hub with friends old and new, and help this great local charity continue to thrive for the next 75 years!