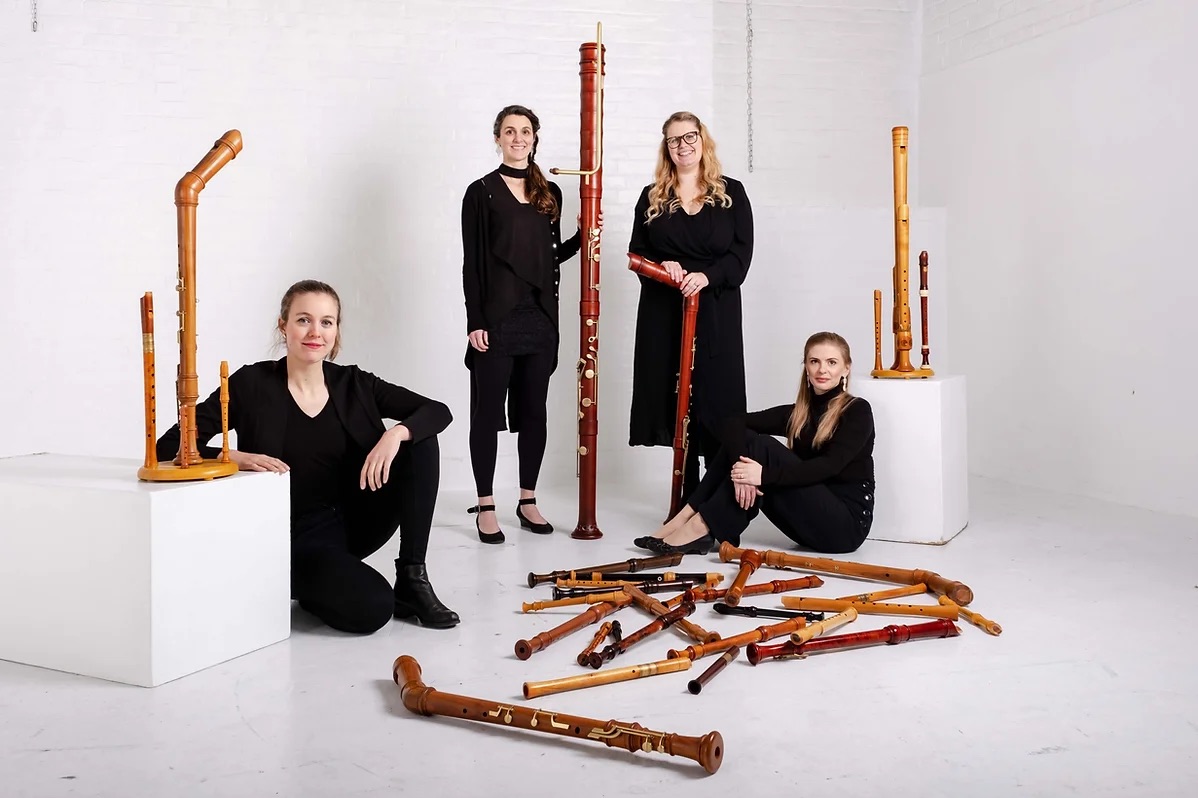 Skipton Music Annual Schools Concert with Palisander
Following the successful revival of their Annual Schools Concert series in 2023, which welcomed over 150 pupils to Skipton Town Hall, Skipton Music is delighted to announce a further event for 2024. This year their guest artists are recorder quartet Palisander.
Palisander bring to life the rich history of the recorder with an inspiring interactive concert, designed to ignite children's music-making. With an amazing array of recorders from 6 inches to 6 feet tall, the ensemble presents music spanning 900 years. It includes traditional music from the British Isles, songs by Kings, spooky baroque concertos and surprising contemporary techniques.
This event is aimed at pupils in Years 5 & 6 at primary schools in the Skipton/Craven/North and West Yorkshire areas. Skipton Music will be contacting local schools directly with an invitation but if you are a teacher who would like to attend with a group of pupils, please feel free to contact them at skiptonmusic@gmail.com
Attendance is free of charge but you must register directly with Skipton Music in advance of the event and please note that spaces are limited so early registration is recommended.
Pupils are also very welcome to come along to the evening performance by Palisander together with their parents/guardians – tickets cost only £2 for under-19s.
If you would like to know more about Palisander, see www.palisanderrecorders.com
Photo credit: Becky Mursell