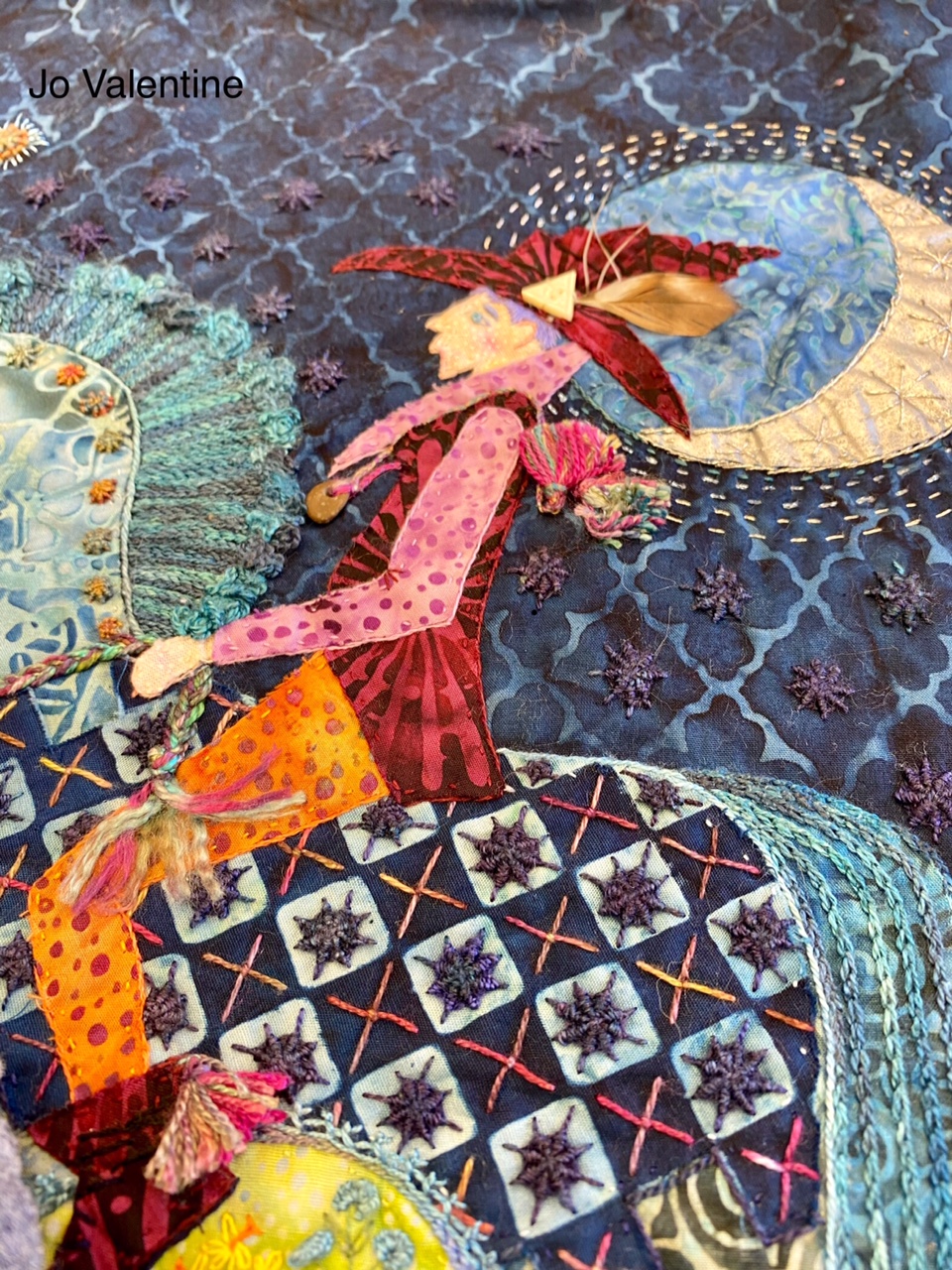 Self by Textilia 3
Textilia 3 are delighted to have the opportunity to exhibit their latest body of work, Self, at The Mill Bridge Gallery in Skipton in December.
Textilia 3 is a well-established group of 14 contemporary textile artists, based in the North of England, who have exhibited widely in Yorkshire, Lancashire and Cumbria over the last 25 years.  Textilia 3 will be presenting new work at the Mill Bridge Gallery, exploring ideas of Self –
What makes us who we are? Our identity, how we present ourselves to the outside world, our place in society, the journeys we travel…
The artists have been exploring what Self means to them, and the resulting work is both very personal and very varied.  They use many diverse textile and mixed media techniques, including hand and machine stitch, felt, appliqué, mixed media and painting, ceramics, dyeing and resists, print and manipulated fabrics and fibres. The work is diverse, and whilst each artist has their own distinctive style, the artwork is linked by the common theme.
The work will be a range of wall art, 3D and wearable art, and will also include small textile items and cards, so something for everyone!
On Thursdays and Fridays, there will be two Textilia 3 members in the gallery, so pop in to have a chat.
*The exhibition runs Thursday to Saturday 11 a.m. to 4 p.m. Other times by appointment.