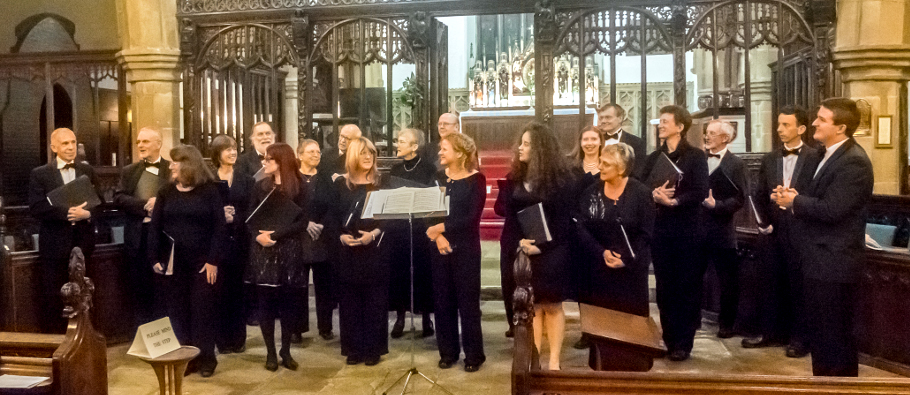 Pinsuti Chamber Choir presents: "My Spirit Sang All Day"
Pinsuti have packed an incredible range of music into this concert, fast moving and contrasting pieces, mainly on the themes of music, memory, love and loss.
We have two versions of David's heart-rending lament for his son Absalom: Tomkins' version of "When David heard", composed probably in 1612, and Eric Whitacre's modern setting, both engaging with the father's desperate torment following the death of his son, which he himself has unwittingly orchestrated.
Lovers of Whitacre's music will be delighted that we are also singing his "Leonardo Dreams of his Flying Machine", a challenging and dramatic work that will keep both choir and audience on their toes.
St Cecilia (the patron saint of Music) is celebrated by Peter Philips in his 1613 work "Cecilia virgo", by Britten in his glorious "Hymn to St Cecilia", and Pinsuti's  MD Robert Webb has given us a setting of "Ode for Music on St Cecilia's Day".
We introduce two works by Stephen Paulus, another modern American composer, who achieved fame through his opera "The Postman always rings twice" and whose work is described as "tonal and melodic".
Finzi's settings of seven lyrical poems by Robert Bridges celebrate love, beauty, mystery and nature in diverse and delightful ways.
Tickets are £12 on the door or in advance from choir members, or from eventbrite (booking fee applies).