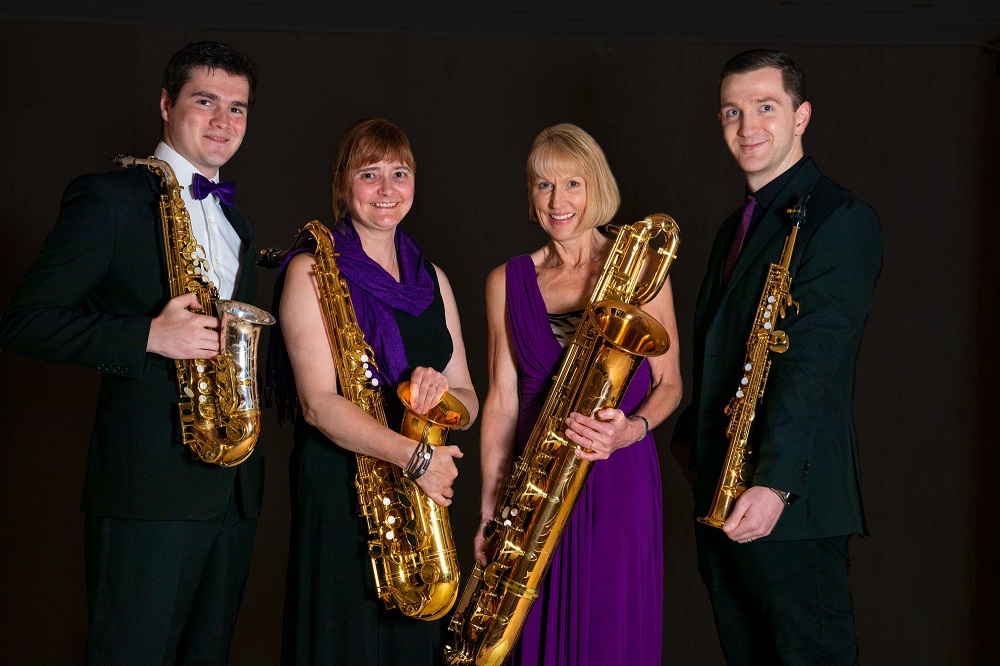 Perfect Fourth Saxophone Quartet in Cononley Village Institute
Cononley Village Institute will be the venue for a concert on Friday 3 March from the popular local group Perfect Fourth Saxophone Quartet.
The ensemble will be presenting a varied programme of music including works by Handel, Henry Mancini, Eric Coates, Van Morrison and Ed Sheeran.
Tickets are £10 for adults and £5 for under 18s and can be bought at Cononley Village Store or online from www.wegottickets.com/event/569648/ .
The concert starts at 7.30pm, doors open 7pm and there will be a bar, with café style seating.
More information about Perfect Fourth Saxophone Quartet: www.perfectfourth.co.uk and information about the village institute: www.cononleyinstitute.co.uk