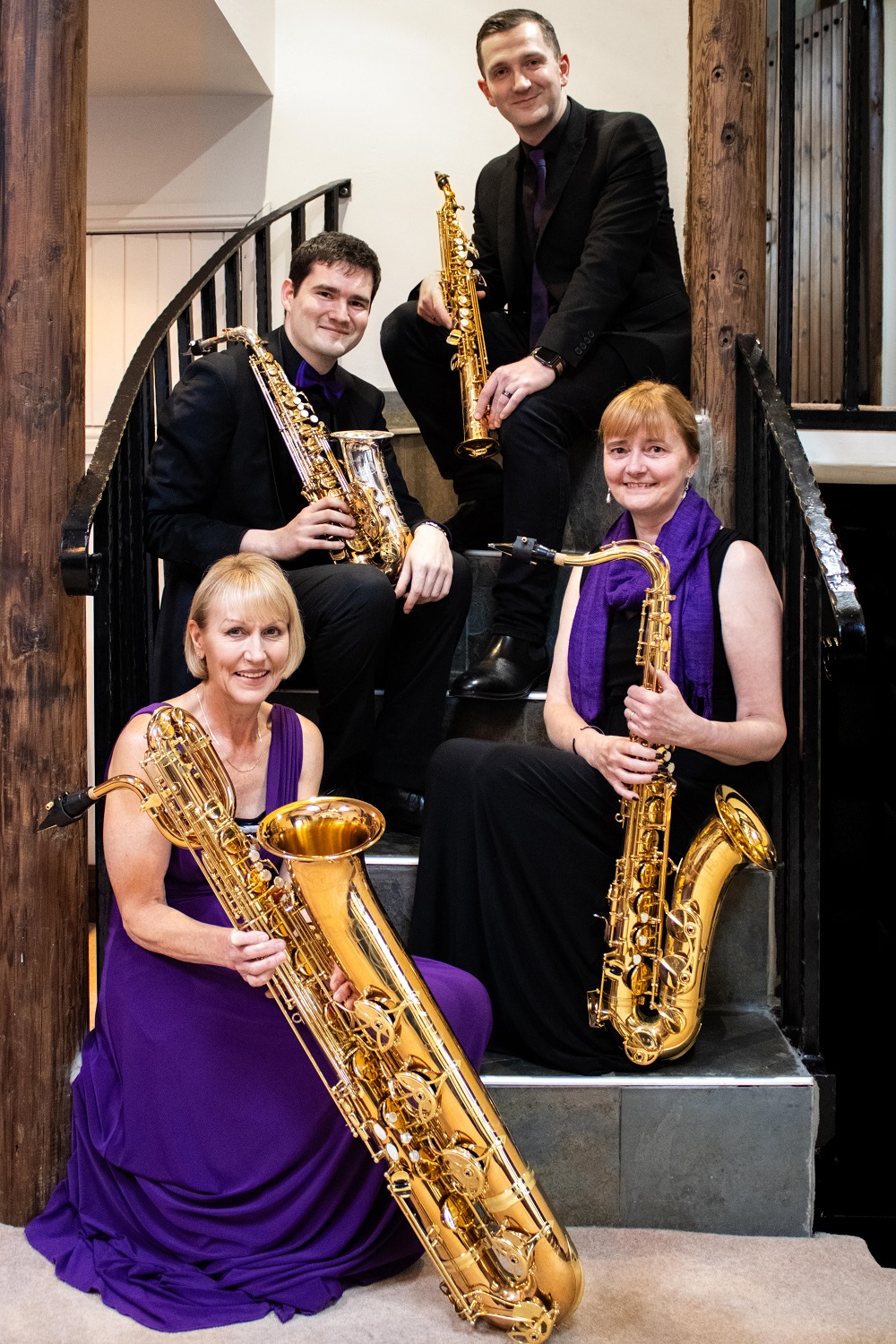 Perfect Fourth Saxophone Quartet at Cononley Village Institute
Cononley Village Institute will be hosting a relaxed evening concert on Friday 10 November from the popular local group Perfect Fourth Saxophone Quartet.
The ensemble will be presenting a varied programme of music from all eras, ranging from baroque and classical pieces, through to jazz and modern popular songs.
Tickets are £12.50 for adults and £5 for under 18s and can be bought at Cononley Village Store or online from  www.wegottickets.com/event/593596
The concert starts at 7.30pm, with doors open at 7.00pm, and the ticket price includes a first drink from the licensed bar.
The concert is to raise money for Cononley Village Institute, which supports a wide range of activities for the local community.
More information about Perfect Fourth Saxophone Quartet: www.perfectfourth.co.uk
and about Cononley Village Institute: www.cononleyinstitute.co.uk.