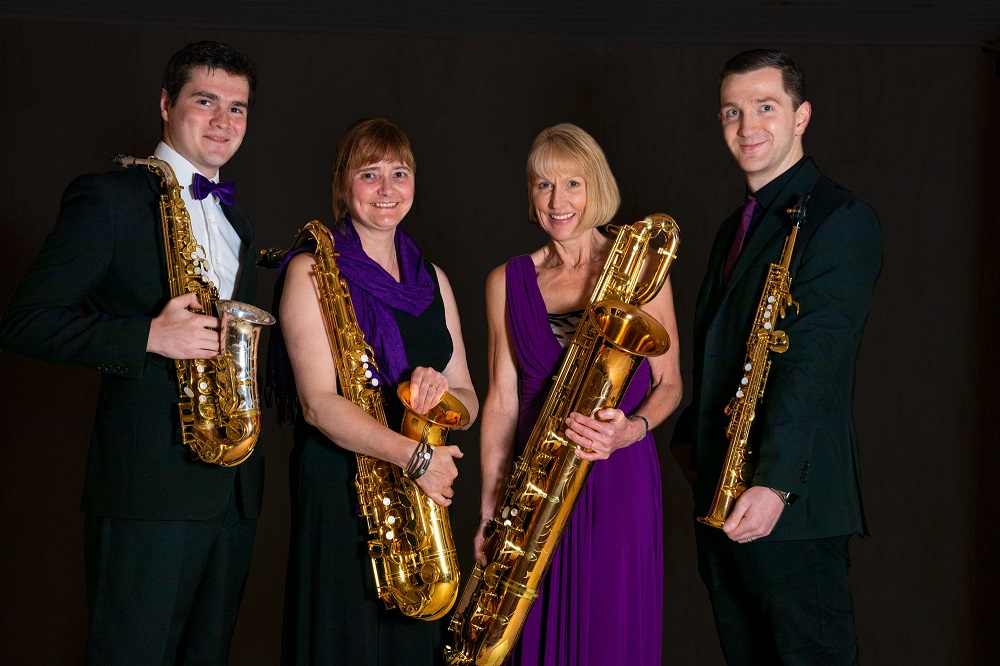 Perfect Fourth Saxophone Quartet at Bradley Methodist Church
Bradley Methodist Church will be the venue for a concert on Sunday 11 June from the popular local group Perfect Fourth Saxophone Quartet.
The ensemble will be presenting a varied programme of music from all eras, ranging from Baroque and Classical pieces, through jazz to modern popular songs.
Tickets are £10 for adults and £5 for under 18s and can be bought at Bradley Village Shop or online from www.wegottickets.com/event/579462
The concert starts at 2.30pm, with doors open at 2pm, and the ticket price includes tea and cakes in the interval.
The concert is to raise money for church renovations, including improved disabled access.
More information about Perfect Fourth Saxophone Quartet: www.perfectfourth.co.uk.