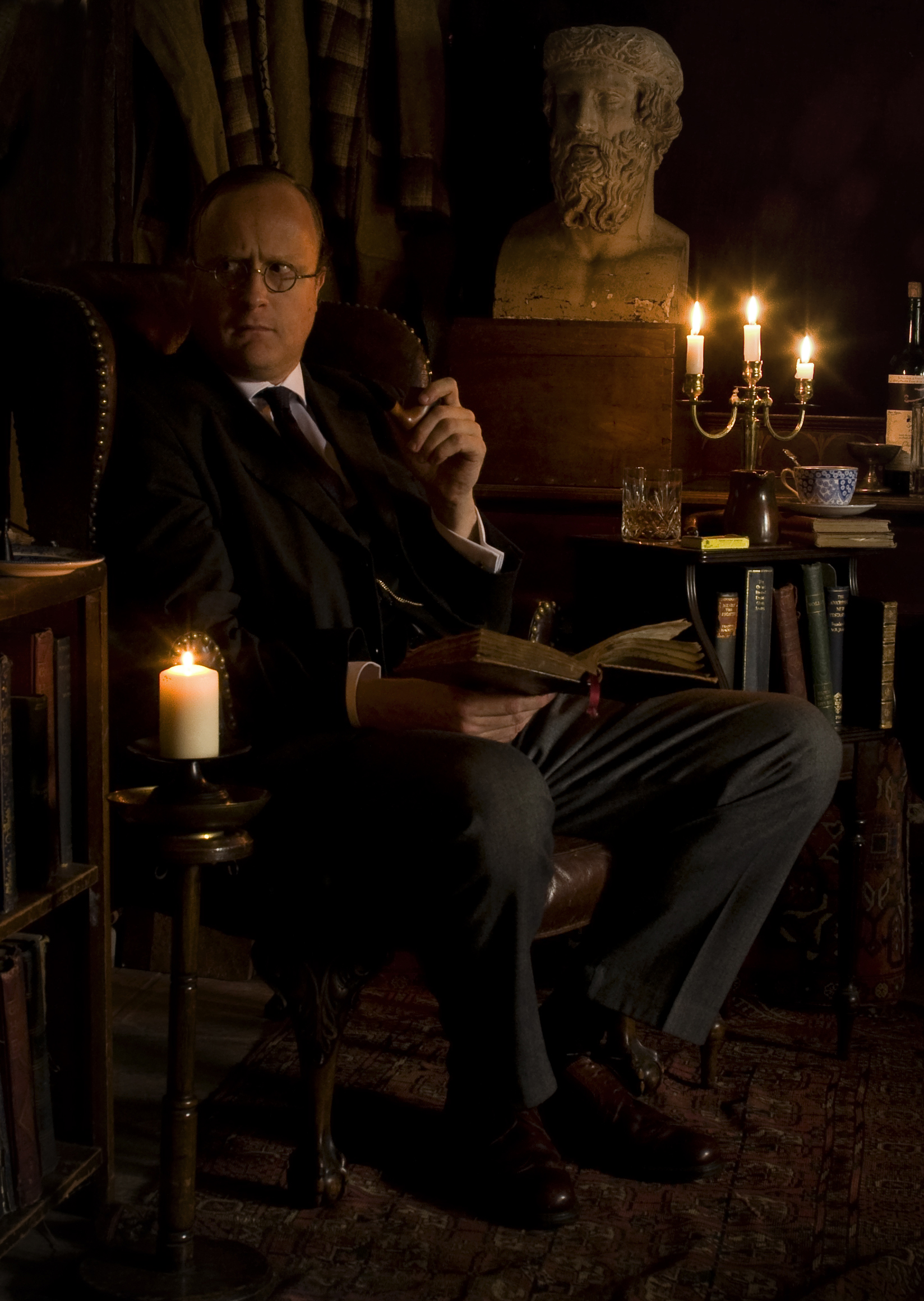 Ghost Stories at The Folly
Join us for a night of classic ghost stories…
M R James is acknowledged as the master of the English Ghost Story. He first performed his supernatural tales to friends at Christmas in King's College, Cambridge. Now Nunkie Theatre Company have brought four of these unforgettable spinechillers back to life.
On Thursday 2nd November:
Oh, Whistle, and I'll Come to You, My Lad – a tale of nocturnal horror on the Suffolk coast – is considered by many to be James's masterpiece. It is beautifully complemented here by The Ash Tree, a story of witchcraft and vengeance down the generations.
On Friday 3rd November:
Lost Hearts was among the first stories the author wrote and it offers one of his most memorable villains, the predatory scholar Mr Abney. It is paired here with perhaps James's most poignant and personal work: A Warning to the Curious, in which a young archaeologist is haunted and hunted by the guardian of an ancient treasure.
www.nunkie.co.uk
"Lloyd Parry's mastery of the role is itself an act of possession."
-The New Yorker
"Lloyd Parry catches the sense of dread that gives James his originality"
-The Times
"My friends and I really enjoyed it, the atmosphere [at The Folly] was superb… I always feel that the spoken word is such a luxury, to be read to, or performed to, feels such a treat."
-Attendee at A Pleasing Terror performed at The Folly in 2022