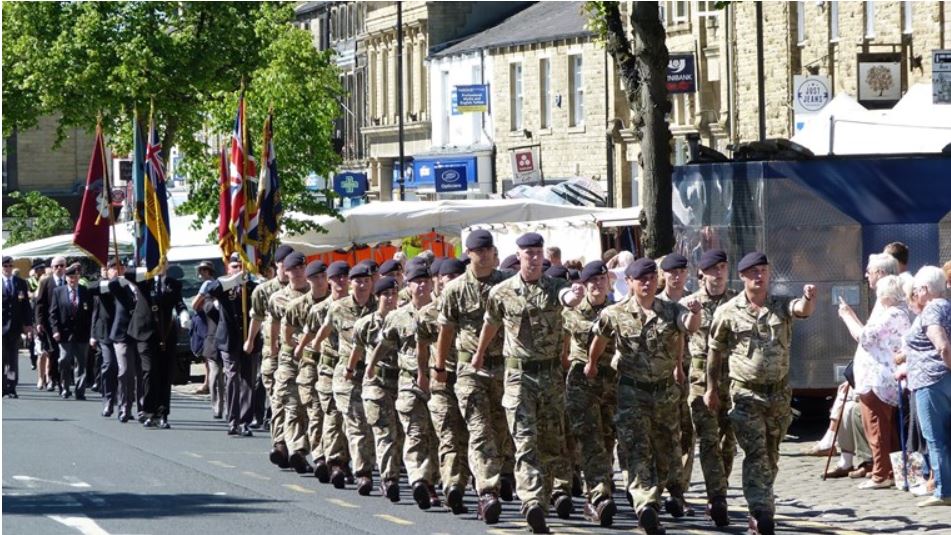 Freedom of Skipton Parade
Soldiers from the Yorkshire Regiment are set to be given a hero's welcome when they march through the streets of Skipton next month during a special parade.
The 5th Regiment Royal Artillery "The Yorkshire Gunners" have been awarded the Freedom of Craven and have planned an exciting day of family-friendly activities in Skipton to commemorate this historic moment.
Members of the public are being encouraged to line the route of the parade, which is set to take place on March 2nd, to give the brave soldiers the very warm welcome they truly deserve.
The Freedom Parade in Skipton will begin at 11am from the Skipton Town Hall car park, around the centre of the town and end on the High Street. Immediately after the parade, which is expected to last around 30 minutes, there will be an awards ceremony outside Skipton Town Hall, following by a host of crowd-pleasing activities and displays, including entertainment and cookery demonstrations on the High Street until 3pm, plus lots of opportunities to meet the troops and find out all about the Yorkshire Regiment.