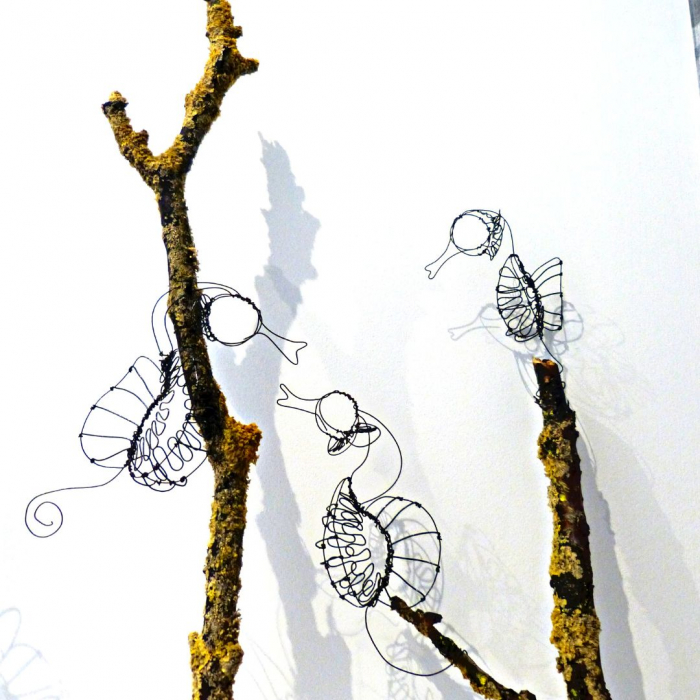 Blue Earth
Blue Earth has been created by Avneet Cheema and Marisa Marquez which shows a selection of sculptures, drawings and paintings inspired by beautiful marine life.
Avneet Cheema is both a vet and artist. He grew up loving animals and his career as a vet and work as an artist are both driven by his love of the natural world,  he is exhibiting sketches, paintings, and wire sculptures.
Marisa Marquez is a Spanish artist, now living in Skipton, who has exhibited internationally. Having lived on a boat for more than 10 years, she also has a great knowledge of, and connection with, the sea and marine life, she creates uplifting works using acrylics, fabrics, sand and other found materials.
The artists will be contributing 20% of all sales to marine animal charities.