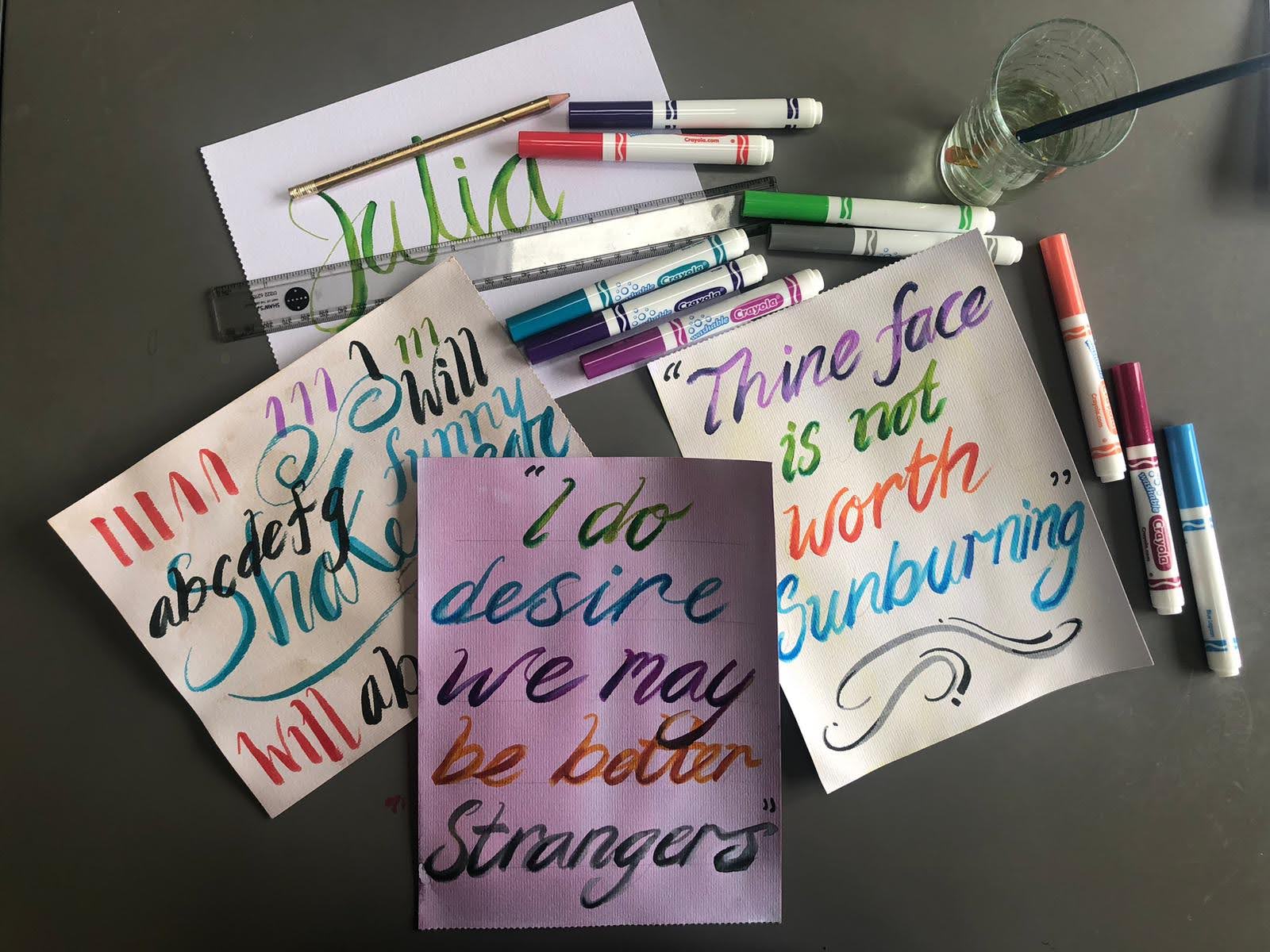 Art Club: Shakespeare's Funny Bits
Art Club thought we'd honour the big guy by putting quill to paper. Well, sort of.
We'll use Calligraphy techniques on aged tea dyed paper, to make posters showcasing Shakespeare's best oneliners.
Art Club is aimed at young people aged 10-18yrs.
There will be two sessions 10am – 12pm & 2pm – 4pm.
Sessions take place in our lovely new Education Room.
There are 15 places per session.